From farm to plate at Merrifield's Farmers' Market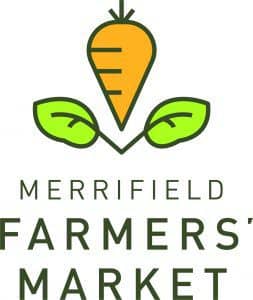 Something wonderful is growing at Merrifield!
Some of Victoria's best food producers will bring their farm-fresh food to Merrifield with the introduction of a weekly Farmers' Market from 7 October.
A delicious array of goods will be available including free range eggs, grass fed beef, lamb, fresh baked sourdough breads and pastries, gourmet pies, Victorian olive oil and even wine from local producer Marnong Estate.
Merrifield Community Development Manager Tennille Bradley-Ow said that the market will quickly become a 'must visit' community event.
"Farmers' Markets are so popular as not only is it an opportunity to fill your baskets with healthy and fresh foods for the week ahead, it also provides a wonderful chance for the community to come together on a weekly basis," said Tennille.
In addition to the amazing array of fresh produce on offer, the first market event will also include a range of activities for the whole family, a petting zoo, live music and face painting for the kids!
The Merrifield Farmers' Market will be managed by experienced market managers Don Linke and Claire Shepherd, who also run the Flemington and South Geelong Markets.
The weekly market will take place at the Merrifield's first neighbourhood park – located on the corner of St. Georges Boulevard and Hawksburn Place in Mickleham – and will operate each Saturday from 8am-12pm.
For further details regarding the Merrifield Farmers' Market, please contact Don Linke on 0407 411 198 or email info@merrifieldfarmersmarket.com.au. The Merrifield Farmers' Market also has a dedicated Facebook page facebook.com/merrifieldfarmersmarket to keep up-to-date with stallholders and activities.