Create your new home in Merrifield!
We've all got a vision for our ideal dream home, it's bringing it to life that can be the tricky part.
At Merrifield, we've created our brand new Display Village to help turn your dreams into reality. Be inspired by our 34 stunning display homes and meet representatives from 17 of Victoria's leading home builders who can guide you on your home building journey.
Whatever you're looking for, you'll find it here. Your dream home awaits! 
Select a builder below for more information.
Discover award winning designs.
Explore the individual design style of each builder at the Merrifield Display Village, each with a unique twist on the carefully crafted homes of Merrifield (located on corner of Rosehill Boulevard and Carrington Drive).
Click to expand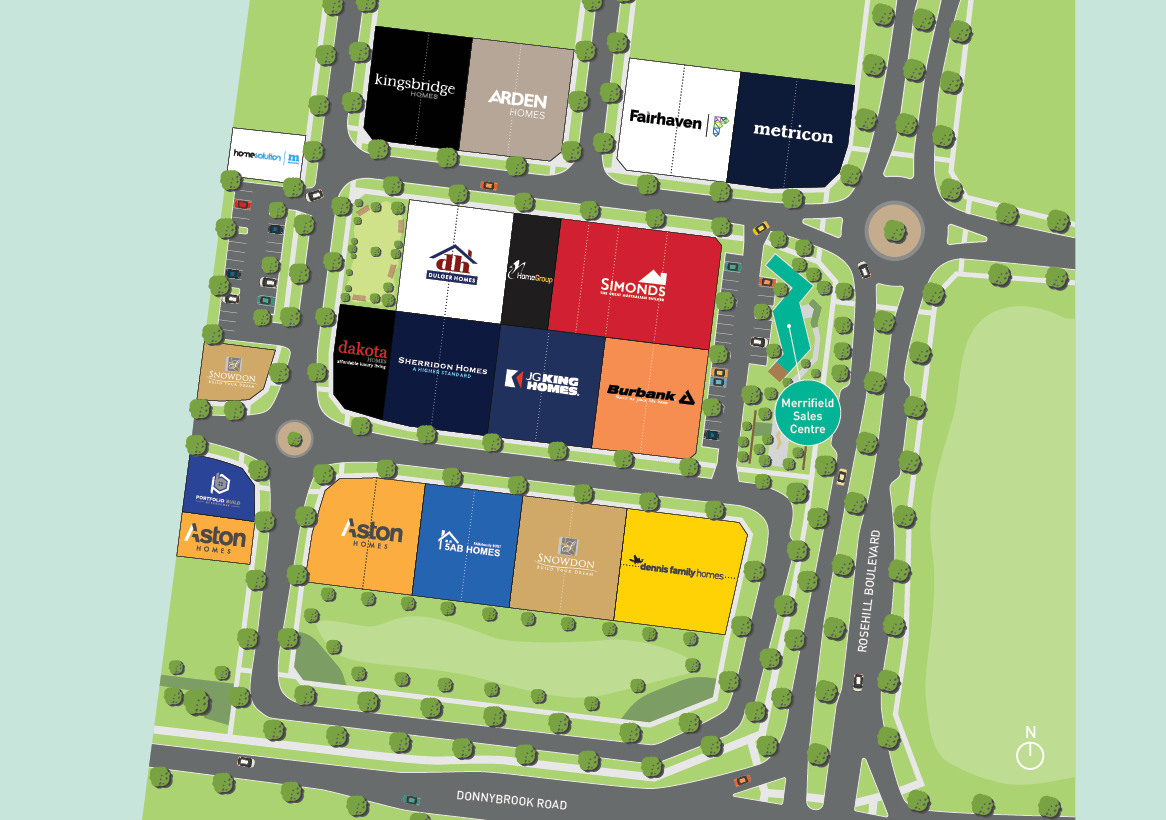 Merrifield Display Village Exclusive Tour!
Watch the Merrifield Display Village sneak preview video where we take you on an exclusive tour! Some of our builder partners showcase their home designs and run through some tips and considerations to help your building journey.
Merrifield Display Village Launch!
Click on the video below to watch the recap of the launch event and photos below to enlarge.