Modern, urban living.
Parkfront townhomes now selling
from $359,000*.
Surrounded by parks, shops and services, this townhome release resides in a boutique,
walkable neighbourhood, offering residents a contemporary urban lifestyle alongside the very best Merrifield has to offer.
Imagine waking up and looking out your window to tree tops and green open space.
That's exactly the outlook residents will enjoy from these homes which adjoin the expansive Ace Reserve, opening later this year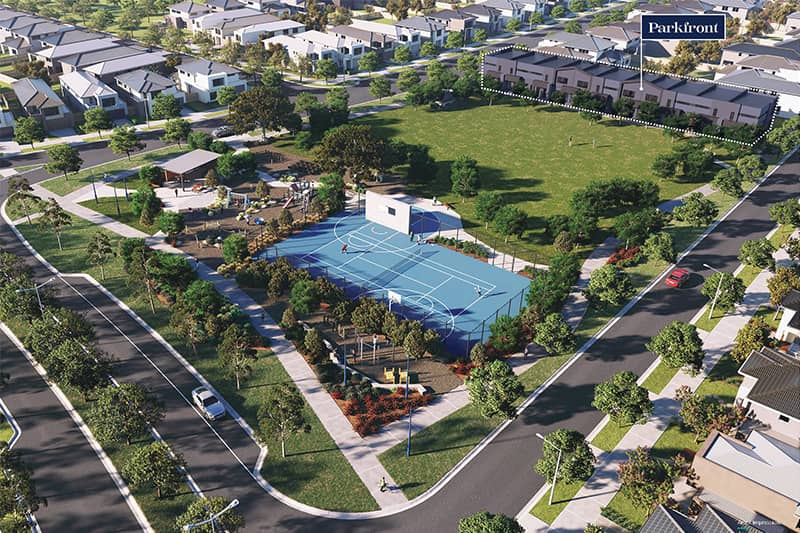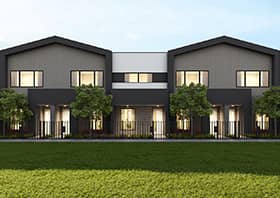 Barmah
$359,000
A smart solution for contemporary living, the two-bedroom Barmah makes the most of the block.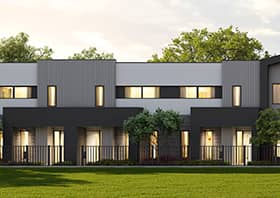 Rosedale
$399,000
Great for entertainers, the 3-bedroom Rosedale offers a generous open-plan living area and outdoor space.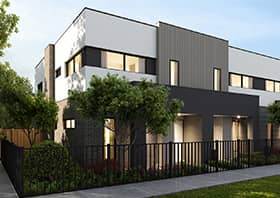 Rosedale corner
$419,000
Maximise space for your growing family with the three-bedroom Rosedale corner townhome.
Ideally located.
These townhomes are ideally located in the heart of Merrifield so that everything you need will be a short stroll away.
With a host of shops, schools, leisure facilities and parks just minutes away from home, you and your family can enjoy one of the most convenient lifestyles that
the north has to offer.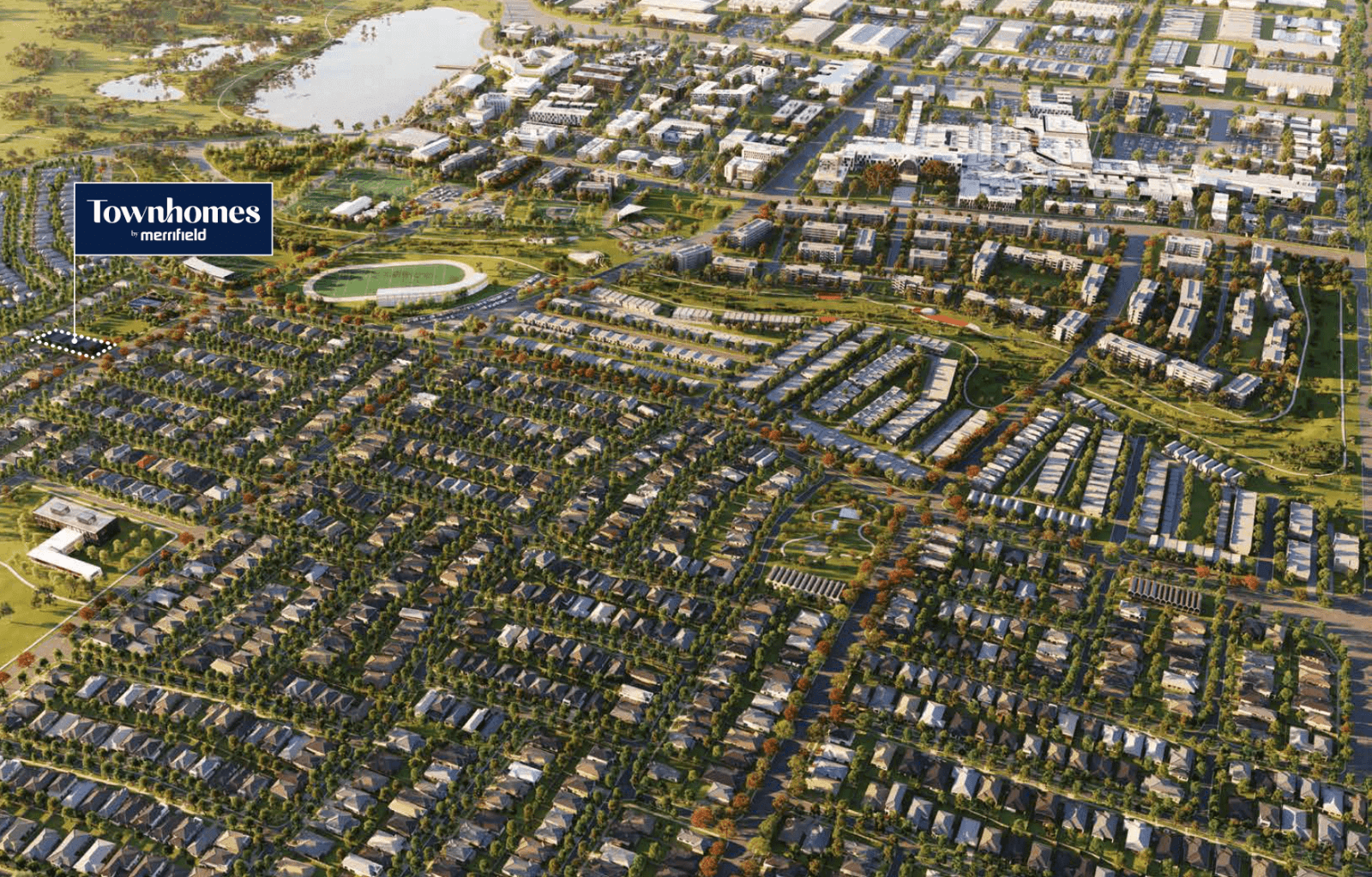 Stylish designs for a modern life.
These designs from TownLiving by Metricon are adaptable, flexible and work with your lifestyle.
This boutique collection of stunning double-storey homes perfectly epitomise modern living.
Each of the townhomes boasts large living spaces downstairs that is ideal for entertaining, with bedrooms on the upper level, ensuring privacy. They each embrace a bright, light-filled aesthetic and effortlessly combine practical liveability with contemporary style.
Advantages of buying
Townhomes by Merrifield.
1
No surprises.
Rest assured the price includes everything you need – even landscaping, fencing, clothesline and letterbox – ready for you to 'turn the key' and move straight into your townhome on completion, with no hidden surprises along the way.
2
Intelligent design.
Every one of our townhomes has been crafted to offer stylish, low maintenance living that enhances every day. Everything from the open plan layouts and access to natural light, to the joinery and material selections, has been curated by expert designers to ensure a high quality environment for life.
3
Keeping it simple.
Once you've paid the deposit, no additional payments are required until settlement of your townhome, giving you even more time to continue saving along the way.
4
A crafted community.
Enjoy all the benefits of living with a city on your doorstep. Merrifield offers a rewarding and enviable lifestyle – full of socialising with friends, family and neighbours, local employment opportunities and convenient access to a range of community activities, events and services.
Feeling a bit unsure about the purchasing process?
Here's a brief overview of how it works. We'll help you at every step!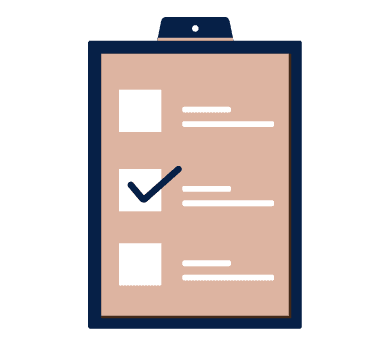 Step 1: Choose your home
Talk with our expert sales consultants and select the townhome design that best suits your lifestyle needs including layout, specifications, colour scheme and any townhome upgrade options you may wish to add.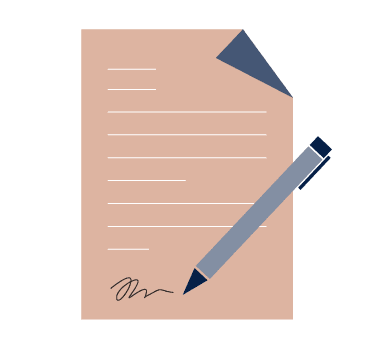 Step 2: Contract & deposit
Sign your Contract of Sale and pay a 5% deposit. After this, no payments are required until settlement!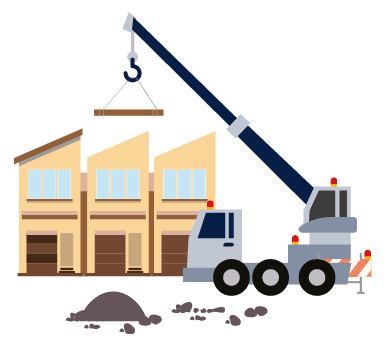 Step 3: Construction
Sit back and relax as construction of your townhome commences. During the build process, we will keep you informed with progress updates and respond to any queries you might have regarding your new townhome.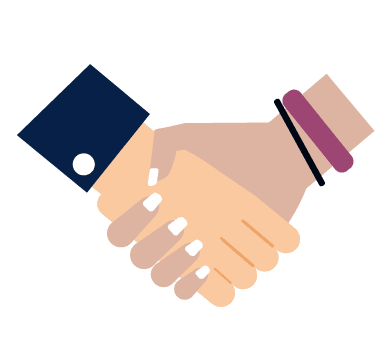 Step 4: Settlement
Once the townhome is completed and a certificate of occupancy is issued, settlement of the 95% balance of the contract price will be required. Our respective legal representatives will make arrangements for settlement.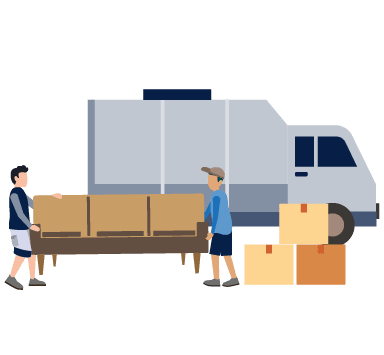 Step 5: Move in
Simply bring your furniture, move in and start enjoying your modern new home and lifestyle in the vibrant Merrifield community!