Kool Kidz is now open – hear what local mum Caitlin Campbell has to say!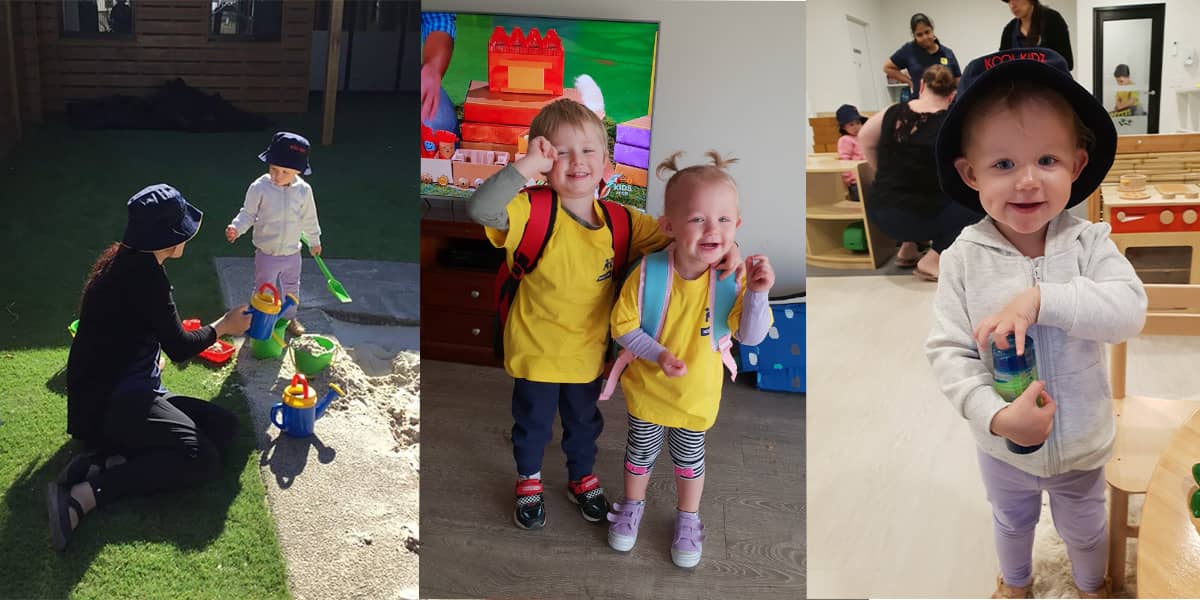 Ask any current or prospective mum or dad what the most important amenity is, and it's likely that childcare and schooling will be at the top of their list.
Such was the case for Caitlin Campbell. Caitlin and her partner Craig are proud parents of two children (aged two and three), and recognised early the promise of Merrifield as a place to call home. "The Kool Kidz childcare and kindergarten announcement sealed the deal," says Caitlin.
It's a decision they're glad to have made.
"We chose to build in Merrifield as it has everything you need right in one place," she continues. "There's a very caring and wonderful community here where everyone looks out for each other. It's exactly what you would look for."
Now that Kool Kidz Merrifield has opened, Caitlin's two children are regular attendees. Caitlin is impressed by the organisation's ethos and approach. "When we decided on choosing Kool Kidz Merrifield, it was because of the clear level of care they had in what they do, as well as their facilities," she says.
And she's very pleased with how it's all gone so far. 'The staff are wonderful and the rooms are beautiful and spacious. It's an added bonus that it's in walking distance from home."
The ultimate test however is how the kids feel about it. "My children look forward to it, whenever they're going to Kool Kidz at Merrifield,' she says. 'They adore their educators and all the fun they get to share with their new friends."
One thing's for sure – with the number of new families on the rise in Merrifield, they'll have plenty of friends to choose from.
"It's very exciting,' Caitlin says. "I know why people are making the move here. Everything's closer, the community is wonderful. I look forward to the upcoming amenities and schools we're soon to see here in Merrifield."