Mab Corp strikes a $60m warehouse deal with D'Orsogna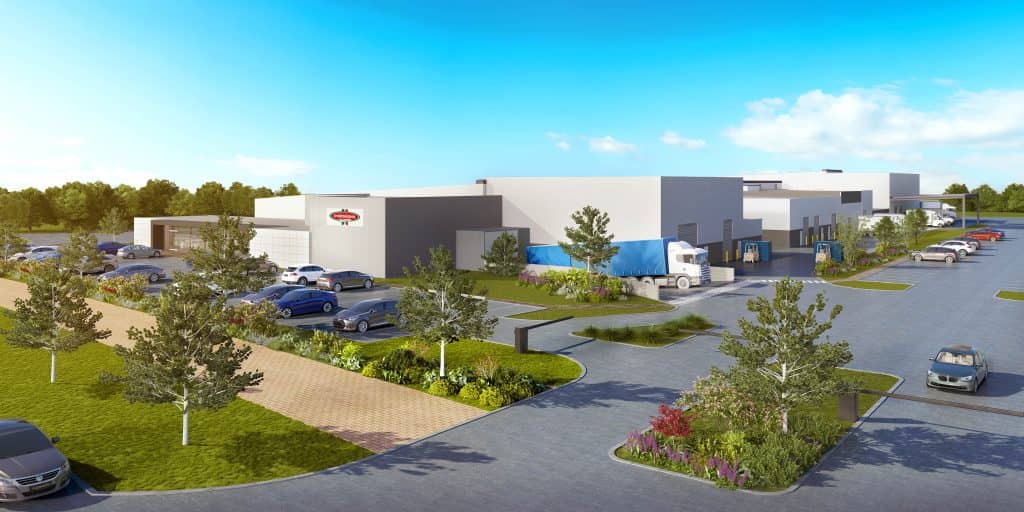 Larry Schlesinger, Financial Review
February 18 2018
WA-based ham and salami maker D'Orsogna has struck a $60 million deal with Financial Review rich listers Andrew and Michael Buxton's MAB Corp and their joint-venture partner Gibson Property Corporation for a new industrial facility at their Merrifield Business Park in Melbourne's north.
The new 10,858 square metre manufacturing facility on a 3-hectare site in Mickleham is due for completion towards the end of the year.
"This is a complete turnkey solution for D'Orsogna. We have jointly designed a facility that will be best-in-class for the food manufacturing industry, focusing on efficient and sustainable practices," MAB Corp managing director Andrew Buxton said.
The D'Orsogna family has been producing hams and continental meat products for 70 years, starting with a small butcher shop in Perth in 1949. D'Orsogna supplies Woolworths, Coles and Metcash and various food service businesses across Australia.
Ambitious expansion plans
Its new facility in Melbourne is part of plans to expand its exports into the south-east Asian market, which has a growing appetite for meat products as it becomes more westernised.
D'Orsogna's major smallgoods competitor, Bertocchi, recently announced a huge rollout in Victoria with plans for a new factory at Melton, three new distribution centres, and upgrades to its facilities in Thomastown and Geelong.
D'Orsogna managing director Brad Thomason said the company had ambitious expansion plans over the next few years.
"The scale and flexibility of Merrifield provides us with an opportunity where we can essentially double our manufacturing footprint," he said.
The 900-hectare Merrifield Business Park on Donnybrook Road in Mickleham is Victoria's biggest master-planned business and employment precinct and will be larger than Melbourne's CBD when completed.
Tenants include Dulux, which moved to a new $165 million water-based paint manufacturing facility last year. Plans for the massive site include more than 8000 homes, a 165-hectare city centre precinct and 300-hectare business park.
View the full article here