Neighbourhood Watch Partnership with Merrifield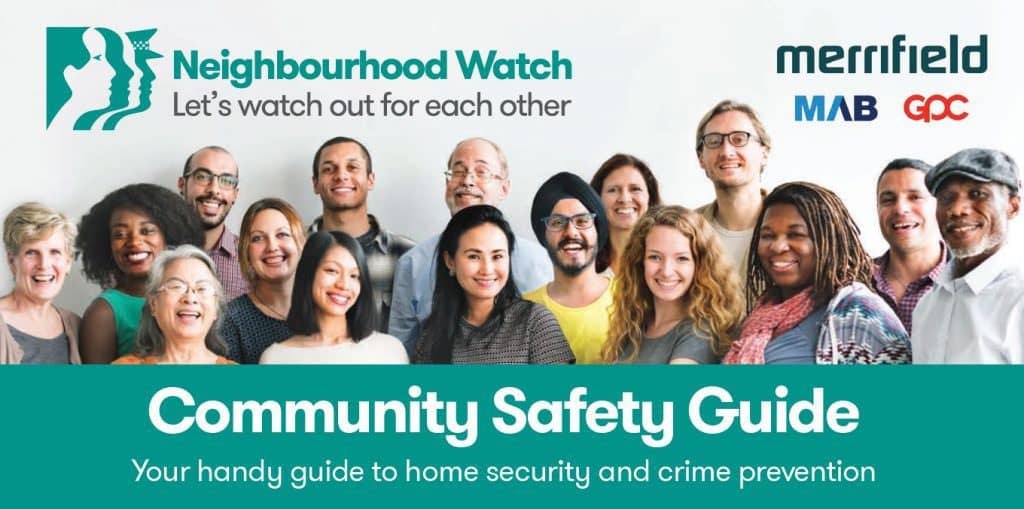 Merrifield has partnered with Neighbourhood Watch Victoria, aiming to further improve the quality of life within the Merrifield community – and build a more connected, safer and cohesive community.
Click here to download the Community Safety Guide – an easy to reference resource developed through our partnership with Neighbourhood Watch Victoria. This guide provides residents with a range of community safety information including:
Home security
Neighbourhood disputes
Theft
Pedestrian and passenger safety
Important local contact numbers
This session is relevant to current Merrifield residents. 
The Neighbourhood Watch Victoria team will be in attendance to explain the best ways to keep your home and community safe as well as tips on how to recognise and respond to suspicious activity in local communities. Representatives from Victoria Police and CFA will also be in attendance. This will be a highly interactive session including Q&A opportunities as well as the opportunity to discuss community led safety initiatives and strategies.
Following the session you will have the opportunity to meet your future neighbours over some light refreshments. Please RSVP for catering purposes.
This event will be a fantastic way to get to know your neighbours, creating an easy way to start conversations that will build a safe, strong and connected community at Merrifield!