Six reasons to visit Mickleham
From an article by Richard Cornish, Sydney Morning Herald
Wednesday June 22, 2019
Dining Room With A View
Back in the very early days of the Port Phillip District, pastoralist William John Turner Clarke took up land on the edge of the gorge overlooking Deep Creek, known to the local Aboriginal people as Darraweit Guim. Clarke built a bluestone homestead that now, 170 years later, sits at the heart of a gleaming new hospitality centre called Marnong Estate. It includes a 250-seat reception centre, events space, luxury accommodation and a vineyard. While the accommodation won't open until spring and the vineyard won't come into production for several years, the Bankvale Run 250-seat dining room, housed in an imposing modern addition, offers impressive views over the Deep Creek gorge towards the Macedon Ranges. Chef Matt Coates, formerly of Crown Casino, has produced a crowd-pleasing menu that includes gems such as fried, crumbed sardines with lemon and caper mayo.
2335 Mickleham Rd; Thu-Fri 11am-late, Sat-Sun 8am-late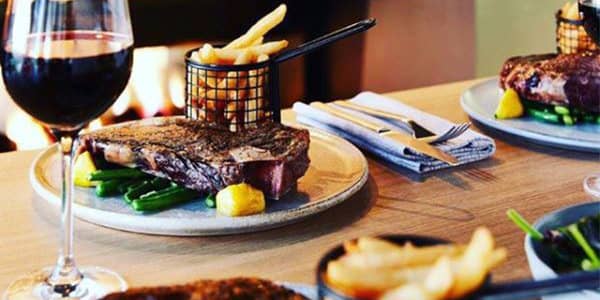 Old Sydney Road
Believe it or not there are people who are enthusiasts of the route of the original Hume Highway. Sydney journalist Peter FitzSimons has even written about the NSW side, where it was known as the Port Phillip Road until 1928 when the name Hume Highway was coined after explorer Hamilton Hume. In Victoria is was called Sydney Road or North East Highway. Just past Marnong Estate Mickleham Road becomes Old Sydney Road, a winding gravel track that twists and turns as it follows the ridges of the Great Dividing Range running on exactly the same route on which the Cobb and Co Coaches once clattered. Look carefully and you can still find old bluestone coach inns on the side of the road as it makes it way north. There are stunning views from the summit of the Great Divide before the road heads downhill towards Kilmore. From here the old route to Sydney went through the hills and valleys to Broadford and beyond.
Red Gums
Mickleham is an old farming settlement that is quickly becoming suburbia. This basalt plain is surrounded by small volcanoes such as Mount Ridley, and the rich soil was once home to an open red gum woodland. There's a small remnant of this ancient forest left at Mount Ridley Grasslands Conservation Reserve, where the twisted limbs of old gums, some hundreds of years old, stoop over the ground underneath them. Some of the older trees have fallen over, sending limbs skywards as new trunks. If you walk quietly you may come across the resident mob of eastern grey kangaroos or hear the growling grass frogs. At night the reserve comes alive with bats and gliders.
Car parking at the end of Eucalyptus Court, Melways
City View
Mt Ridley is a small volcano that last erupted about a million years ago throwing rocks across the surrounding countryside. While the summit is on private property, there is a reserve and children's playground on the south-facing slope offering superb views across the northern suburbs to the CBD. To the east the Yarra Ranges loom on the horizon and to the west the You Yangs. The carpark is often filled with young male automobile enthusiasts who come to compare vehicles.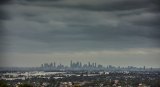 Mt Ridley Rd Buddhist Temple
There is a large plaster Buddha, surrounded by score of smaller gold Buddhas, sitting under a bodhi tree in a temple off Mickleham Road. This is the Daham Niketanaya temple, a place of teaching and contemplation for Melbourne's Buddhist community. Visitors are welcome to visit the temple and its gardens on the understanding that this is a place of worship.
1690 Mickleham Rd, Yuroke
Splash!
A superb example of an excellent public facility being provided by local government, Splash! is a brand new fitness and wellness centre with a 50-metre swimming pool, a learn-to-swim pool, infant paddle area, water play, two water flumes plus a very warm pool for exercise plus spas and sauna. There is a café serving quality food run by Kangan TAFE plus Bunjil Wellness Centre for relaxation and therapeutic massage. The gymnasium is very well equipped with pilates, cycle fitness, running machines and free weight training.
Splash Aqua Park and Leisure Centre; 60 Central Park Ave, Craigieburn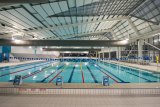 Link to full article here